Motorcycle Balancing Beads
"Bringing your ride into balance"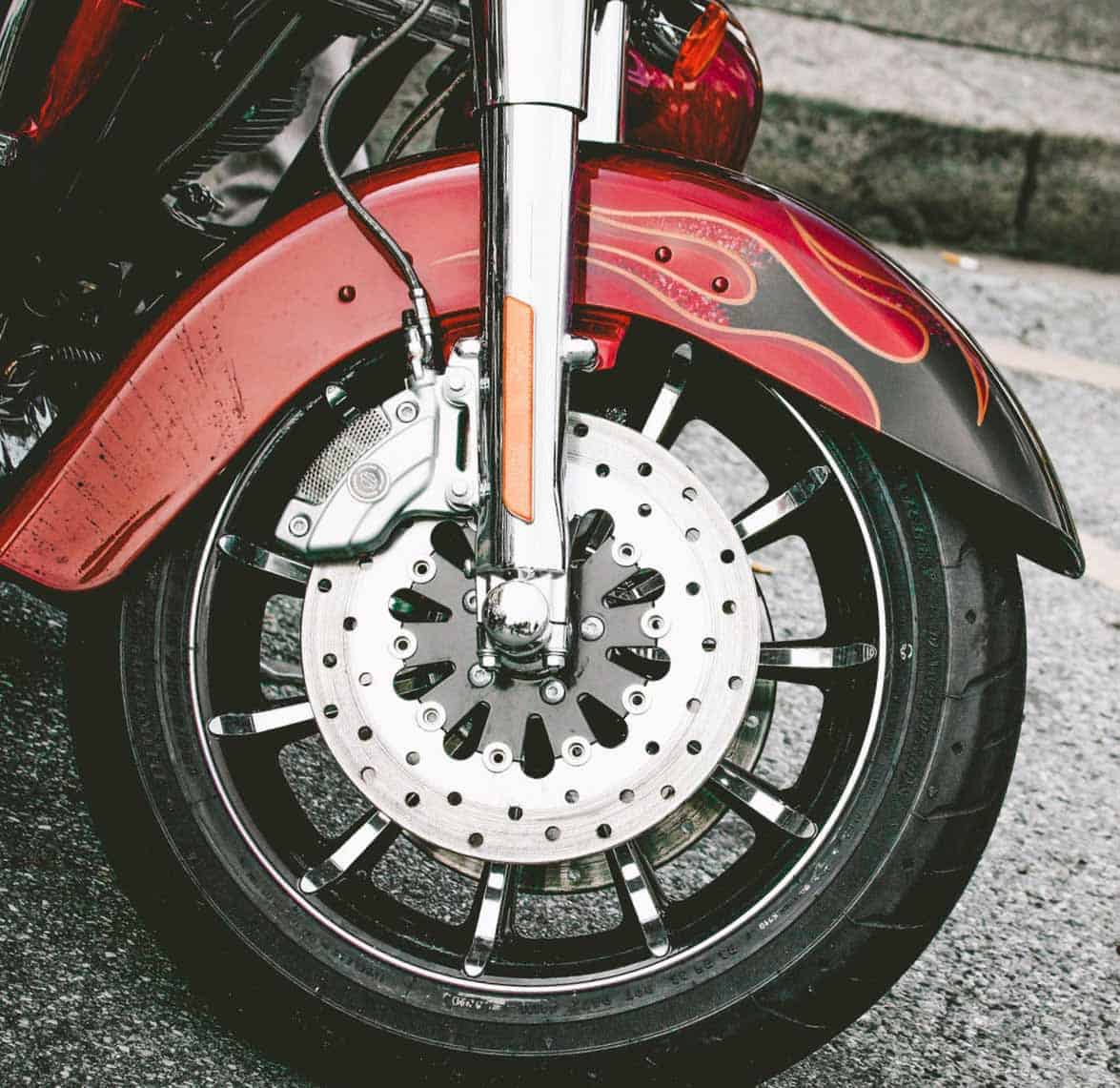 Motorcycle balancing has never been easier…
ABC provides riders with all the benefits of a balanced wheel end without the use of stick on or spoked wheel weights. Our one time balance is the perfect solution for all riders experiencing vibration related issues and premature/uneven tire wear.
ABC offers its "Motorcycle Service Packs" to both the DIY motorcycle enthusist and motorcycle shops. Our tempered glass beads are perfectly spherical and coated with silicon to repel moisture and avoid clumping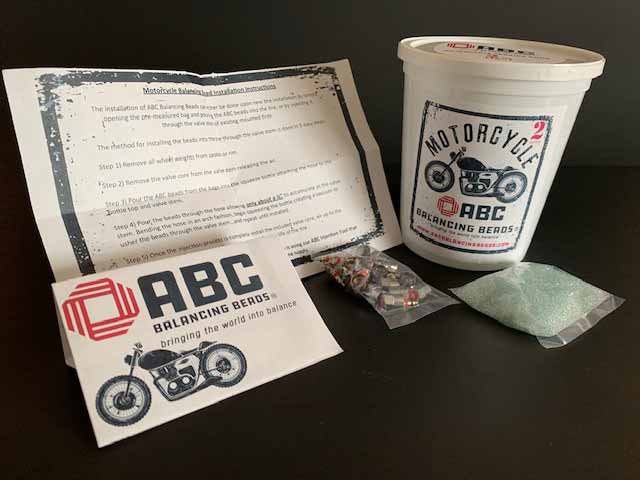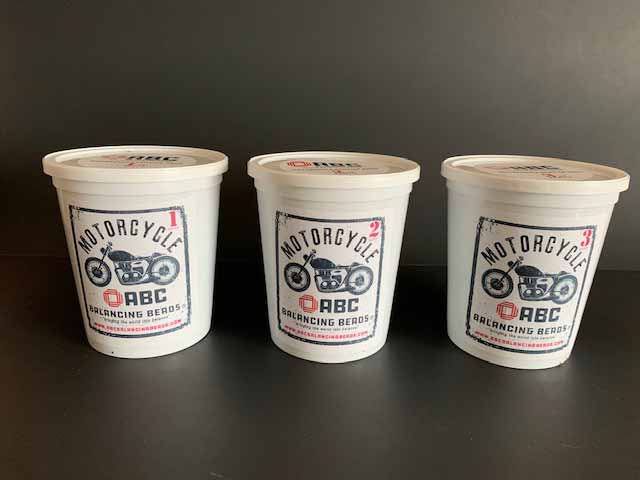 ABC Balancing Beads Injection Tool
Now you can install our balancing beads into a tire though the valve stem in 5 easy steps without having to dismount the tire and wheel from the bike.
– Any combination of 3 Service Packs includes free shipping. 
– Any combination of 6 Srvice Packs includes free shipping and an Injection Tool ($120. value).
24 - 1oz bags
Includes:

24 – valve cores

24 – valve caps
18 - 2oz bags
Includes:

18 – valve cores

18 – valve caps
12 - 3oz bags
Includes

12 – valve cores

12 – valve caps