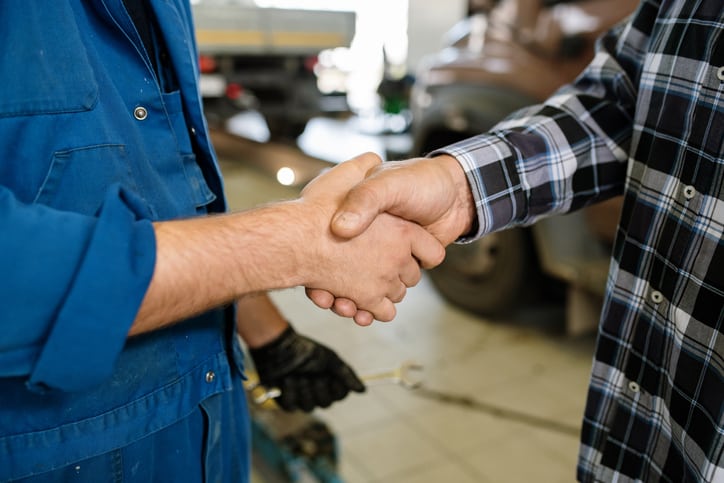 Reviews
Here is the latest update.  We have nothing but positive impressions from the upgrade to American Balancing Corporation balancing beads.
We are slowly migrating the other vehicles and trailers over to the beads as they are in town or when new tires are purchased.  We have beads installed in all NEW tires on 3 trucks and one tandem axle trailer to see tire mileage improvement as well as fuel mileage improvement. 
 We have some pretty accurate information to cross reference over time.  As for the ride (especially in my 2017 Ford F350 Crew Cab 8' Bed) I am overwhelmingly impressed.  It is an absolute improvement over the previous never ending and constantly changing balance issues we have been experiencing.  I hope to get significant interstate time soon but overall wheel balance and vibrations are a thing of the past for this truck. 
Given the hard ride and stiff shocks, the F350 HD suspension vibrations were constant even after the previous balance.  This new program is a huge improvement overall.  Now I have forgotten about it since the ride is so smooth. 

Thank you again for the samples and trial packs.  We will be purchasing them through Mavis moving forward.
Craig Sullivan – NC
I would like to express my support and recommendation for ABC Beads with our company. Over the years ABC has been instrumental in assisting me acquiring new business in the commercial segment. Every time I have called requesting samples to be sent to a potential customer, ABC has responded quickly and with great gratitude for our support to them. I have probably sent more sample boxes than any representative in our company and have never been questioned by him of the request.
On a recent trip to Nashville they joined me for a 2-day ride-a-long to several accounts, offering free goods and instructional advice to customers, which ultimately helped me gain several new clients.  Not only with their product, but with other items we carry. Two customers I have gained because of ABC products and their industry knowledge are a major Fleet Department, and a leading tour bus company to the music industry. Feel free to look at the purchasing history of these clients, they are solid customers 
In closing, my opinion ABC Balancing Beads are a reputable company with a quality product and one of our strongest partners in business, and hope we continue this relationship for years to come.
 Mark Huls – Field Sales Representative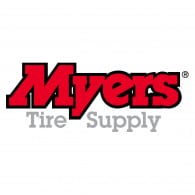 Danny,
Thank you for you continued support of my team. The sales reps in my area know that when it comes to earning the business they can count on you to support us through the sales process as well as do whatever it takes to support our customers after they start using your products. Some of my team do not trust any other vendor except you to represent on a call if they cannot make it. I believe this speaks to your character and the reputation you have built working with them over the last few years. I have always found you responsive and committed to always seeing everything you touch through to the end. On behalf of me and my team, I would like to thank you for all that you do.
Thanks
Jeff Full | District Sales Manager – Syracuse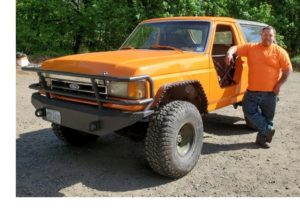 I have a 91 Ford Bronco I've been building. It's not a vehicle that I would normally drive around town. The tires are chewed up from four wheeling trips and it used to have some serious vibration because of it. After injecting ABC Balancing beads into the tires its so much smoother driving down the paved roads. I can't say enough about this product other than it will be in every vehicle I own from here on.
Tyler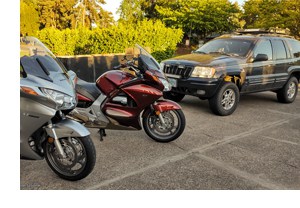 I've been using these balancing beads on all my toys for a few months now putting several thousand miles on them. Amazing product I highly recommend it and well worth the money. Lead weights can come undone after the glue weakens or they get knocked off by rocks when off-roading, therefore, your tire needing to be rebalanced costing you more money, in contrast, ABC beads will never get lost or fly off giving you a lifetime of use.
Thank you sincerely
M Cruz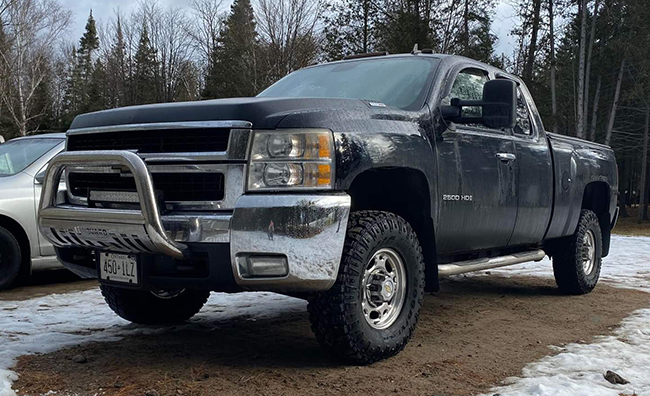 I am absolutely amazed with how quick the beads performed. Within an 8th of a mile the tires balanced out and have been working astonishingly. We will recommend to anyone.
Once we have the '57, Splint Truck, and the Ratrod completed, we will be looking for beads to input in those tires as well.
Tim